We're excited to announce a new partnership with Everyone Health, bringing our Anya LatchAid Premium app to parents in the Knowsley Council area.
This year Everyone Health was awarded funding by Knowsley Council to help improve breastfeeding rates across the region.
They explored ways that they could increase support outside of working hours. The drive was to create accessible resources to those who face barriers to attending physical support sessions and allow readily accurate information and none of the previous initiatives had involved digital solutions.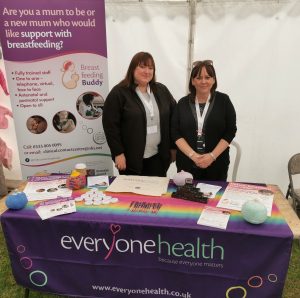 LatchAid is partnering with Breastfeeding Buddy from Everyone Health & Knowsley Council
Sara Polding, Manager in Public Health in Knowsley said, "Every person we ring has access to a phone. Phones are more capable than a phone call and are constantly evolving. We can access anything at our fingertips, one of which is apps. Something we access autonomously when and where we choose."
After an intensive process of assuring the technology could meet requirements and align with the NICE commissioning framework, Breastfeeding Buddy Knowsley has partnered with LatchAid.
We are both excited to launch what will be an important drive into improving breastfeeding experiences across the Knowsley Council region.